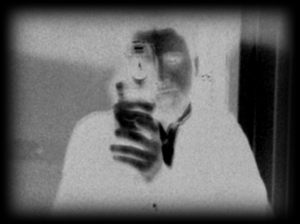 Enrico Mandirola is an Italian artist-filmmaker (director, producer and researcher) based in Colombia since 2007. He studied filmmaking in Italy and France and is currently a phd student in Communication at the Universidad de la Plata (Argentina). He works as a professor at the Faculty of Arts of the Pontificia Universidad Javeriana in the undergraduate and master's degree in audiovisual creation.
He has 20 years of experience working with Super-8 and 16mm analog film formats. In 2007 he created in Bogota the laboratory of kinetic exploration and artisanal film development techniques: KinoLab – Colombia. His work explores diverse narratives both in the creation of single-channel cinematographic works, in performative actions that link the body, light and sounds, and in the plastic relationship that these images can express through photographic printing.
Since 2007, year in which he settled in Colombia, he has participated in different artistic and theatrical projects in collaboration with Colombian artists: El cuento solo exhibition at Galeria Valenzuela Klenner Bogota (2008), lighting design for the play La Secreta Obscenidad directed by Matias Maldonado, produced by Espacio Odeoń and the company Teatro del Embuste (2014), Performance Chromaris with the collective Kinolab-Colombia (Arte Cámara-Feria ARTBO 2017), guest artist at the XVI Salón Regional de Artistas, Zona Centro (2019) with the work: Mensaje de luz, among others.